The start of April means the end of the NCAA tournament. Congrats to Villanova on winning their second national title in three seasons. Hopefully some day soon UCLA gets back to that level again.
The Cats dominated the tourney winning every game by 12+ points, and the men's Final Four was actually kind of a dud. All three games ended up being double digit games with only the Loyola-Michigan game being even semi-competitive.
The women's tournament on the other hand was insane. First, shout out to the UCLA women for getting to the Elite Eight for the first time since 1999. Jordin Canada and Monique Billings elevated the Bruin program to a new level, and Canada especially should have a great WNBA career.
But the most props should be reserved for all the teams that made the Final Four. All four one seeds - Louisville, UCONN, Mississippi State, and Notre Dame - won their regionals and made it to Columbus. They lived up to the billing with every game going to overtime, and both Notre Dame wins coming off "Mamba Mentality" game winners from Arike Ogunbowale. That resulted in a championship for the Irish, and possibly the best sign from a young fan of all-time: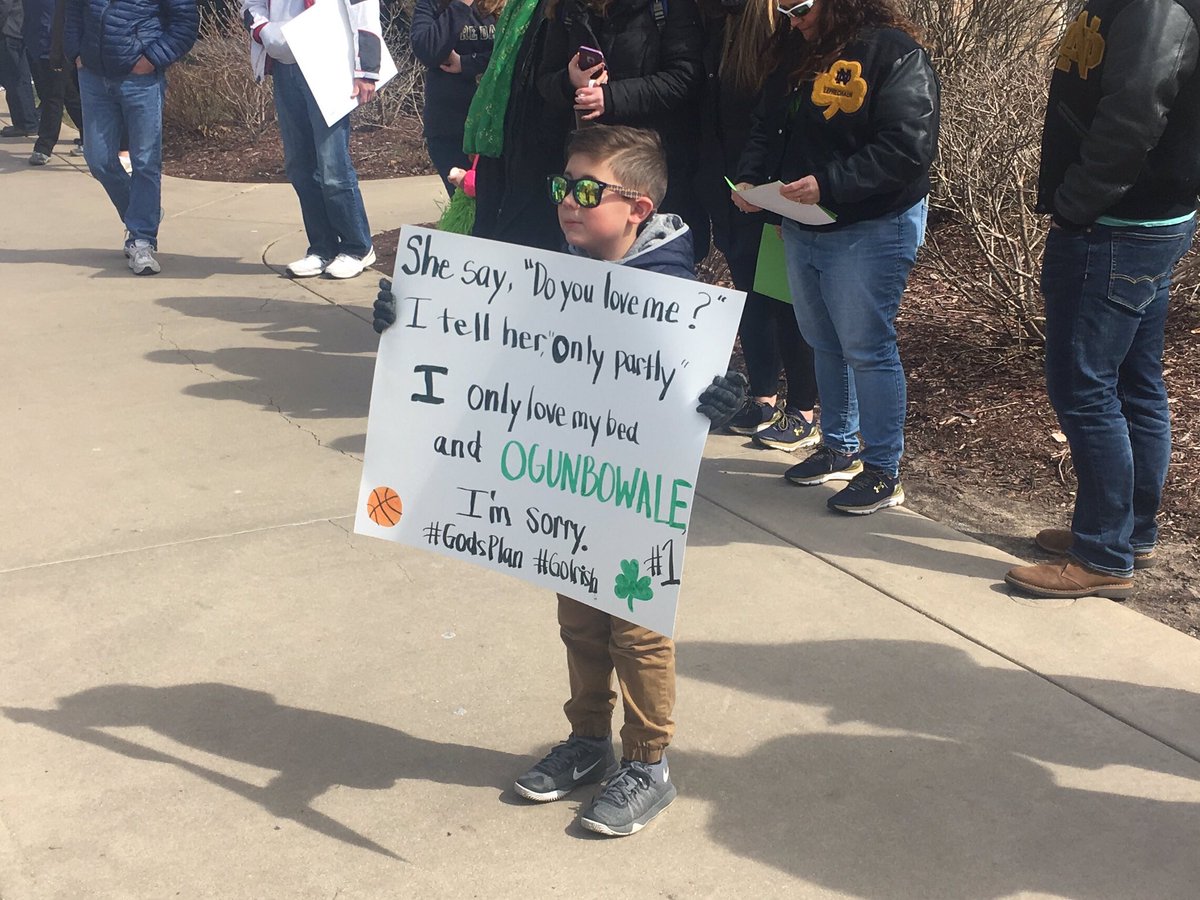 #GODSPLAN